From Health Fairs to Touch-a-Truck and Share-the-Road events, TANY and its members are always working in the community to promote safety and education.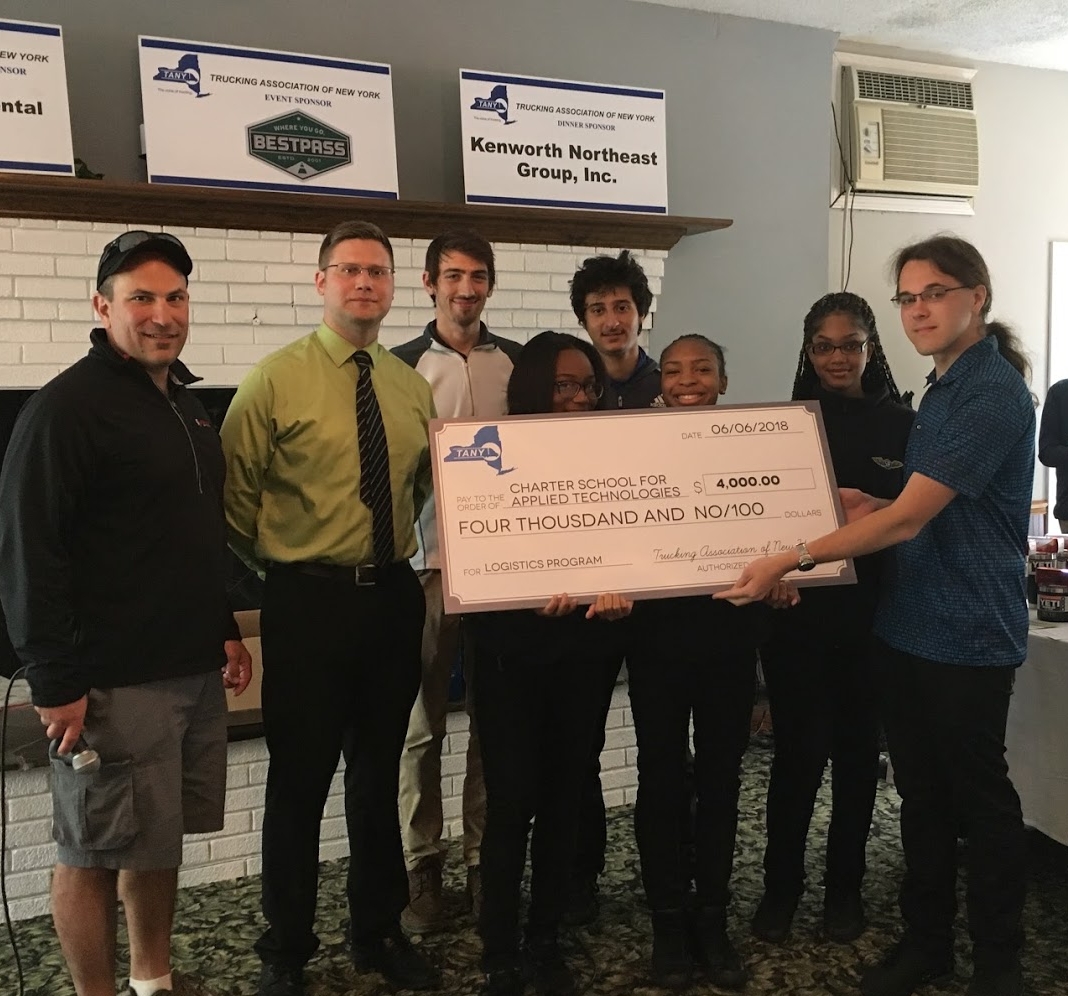 Western Region Golf Outing
The TANY Western Region Golf Outing, held on June 7 at Chestnut Hill Country Club in Darien, NY, raised $4,000 to benefit the Logistics Club at the Charter School for Applied Technologies in Buffalo, NY. TANY Western Region Vice Chair Joe Berti of Speed Global Services presented the donation.
Eastern Region Touch-a-Truck
Melody Burns of Veterans Miracle Center receives a check for more than $3,100 from TANY and Bestpass, whose May 19 Touch-a-Truck event in Wilton, NY benefited the organization. TANY Eastern Region Vice Chair Joe Fitzpatrick of Lightning Express Delivery Service, George Damoretcki of TANY, and Nicole Oulette of Bestpass presented the check.
Central Region Touch-a-Truck
TANY Central Region Vice Chair Steve Erwin of Clinton's Ditch Co-Op, Inc. presents a check to A Room to Heal, beneficiaries of the Central Region Touch-a-Truck event held May 5 at TANY member Burr Truck & Trailer Sales, Inc.'s Vestal, NY facility.
TANY members Sprague Operating Resources, LLC and Chef's Warehouse participated in a Touch-a-Truck event at PS 295 in Brooklyn on May 12.